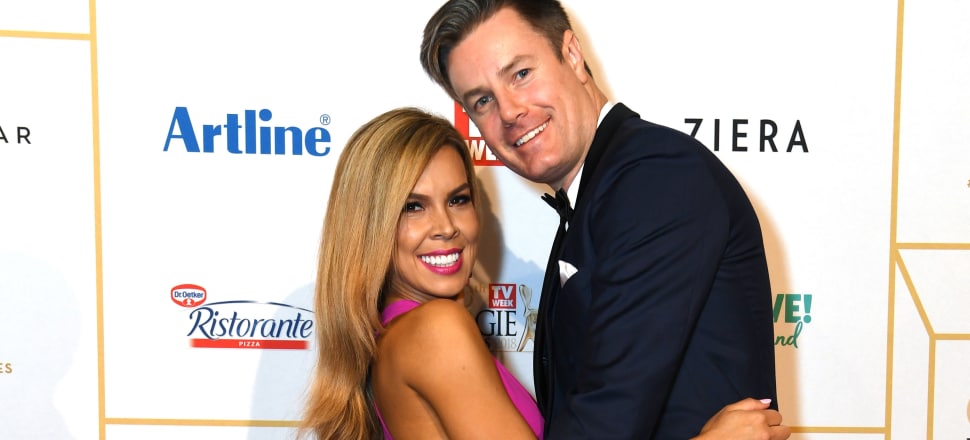 5370537724001
The most famous faces on Australian television graced our screens on Sunday night for the 60th annual Logie Awards.
Arriving on the red carpet at The Star Gold Coast was an array of celebrities dressed in their designer best.
I must admit I didn't watch the actual awards ceremony, however the red carpet has always been a crowd favourite in my household.
After watching all the action on the night and trolling Instagram the next day for more photos and reviews, I have compiled my top 10 best dressed women at this year's Logies.
1. Carrie Bickmore
After announcing her second pregnancy only a week or two ago, I was most looking forward to seeing how Carrie styled her growing baby bump.
She certainly did not disappoint in a gorgeous intricately beaded gown, with long sleeves and a cape-like detail hanging from each shoulder.
With a partially sheer back and a row of satin buttons to close, this was hands down my favourite look from the night.
2. Olympia Valance
Now that is what you call a whole lot of gown.
Olympia made a statement in a nude ball gown covered in thousands of white pearls and detailed beading.
While the dress is quite intricate and detailed, the high neckline and strong shoulders add an almost fierce touch.
3. Sam Frost
Sam Frost definitely made a statement in her beautifully beaded gown.
This dress is whimsical, delicate and princess-like, and I love everything about it.
While it has quite a high leg split, the one-shoulder detail adds a sense of class and regality.
4. Shaynna Blaze
Shaynna Blaze looked amazing in red.
This bold colour choice was matched perfectly by the gown's bold style.
While the sheer sleeves with intricate beading were quite delicate, this was contrasted with some sharp shoulders and a slicked back hair-do.
5. Shelley Craft
Sometimes simplicity is key, and Shelley's dress proved just that.
While her gown was free from any detail or beading, the beautiful plum colour spoke for itself.
I particularly love the bold shoulder and lavender lining on the inside of the cape.
6. Rebecca Harding
This gorgeous brunette who has won the heart of Andy Lee looked radiant on the red carpet.
Her nude gown featured beautiful sliver beading with rose pink and blue flowers.
The figure-hugging dress has a full overskirt attached at the waist, which gives the appearance of two gowns in one.
7. Rachael Finch
Rachael looked absolutely beautiful in this lavender number.
The skirt is covered in a garden-like detail, with small leaves around the chest creating a beautiful plunging neckline.
Everything about this dress — the colour, detail and style — gets a yes from me.
8. Georgie Gardner
Georgie looks like she just stepped out of Grandma's back garden, and I kind of love it.
Her black one-shouldered ball gown featured some beautiful floral embroidery in rich pinks, purples and oranges.
While the embroidery is quite busy, the solid black at the bottom of the dress works to balance it all out.
9. Nicole Chamoun
This colour is everywhere this season, and Nicole nailed it to a tee.
While the dress is simple, the form-fitting silhouette, scooped neckline and leg slit give the look extra wow factor.
Her simple hair and statement earrings finish the look perfectly.
10. Carly Bowyer
Rounding out my top 10 is Carly Bowyer in the brightest of pink dresses.
While this is certainly not a colour I would normally choose to wear, Carly makes a statement and looks amazing.
The dress shows off her tiny figure and and the wrap detail at the back gives the look some extra flair.