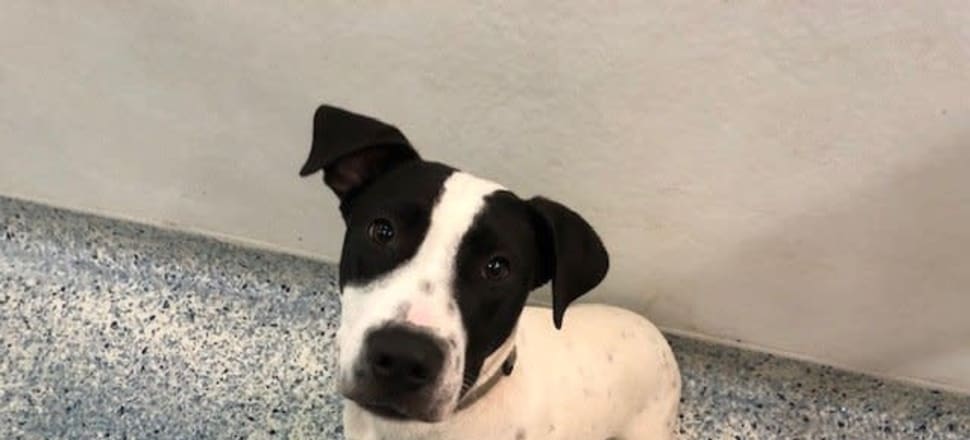 5370537724001
It has been a busy week at the Shepparton Animal Shelter, with 17 pets finding their forever homes.
While many were fortunate enough to find a new family, Jack is still looking for his.
Jack is a male Bull Arab cross.
He is only young at just four months old.
Jack is mostly white in colour with symmetrical black markings on his face and ears.
The shelter attendants describe Jack as an energetic young dog, who loves to run around and play with other animals.
Because of his lively personality, Jack requires company and would be best suited to a family which has time to keep him entertained.
Jack would need compulsory training to ensure his good behaviour is maintained at all times.
While he is a clever young dog he needs firm, confident handling.
Jack could be yours for $412, which includes his vet check, initial vaccination, microchip, flea and worm treatment, desexing and Greater Shepparton City Council registration.
For more information on Jack phone Shepparton Animal Shelter on 58329700. The shelter, on Wanganui Rd, is open weekdays from 9.15am to 4.30pm.