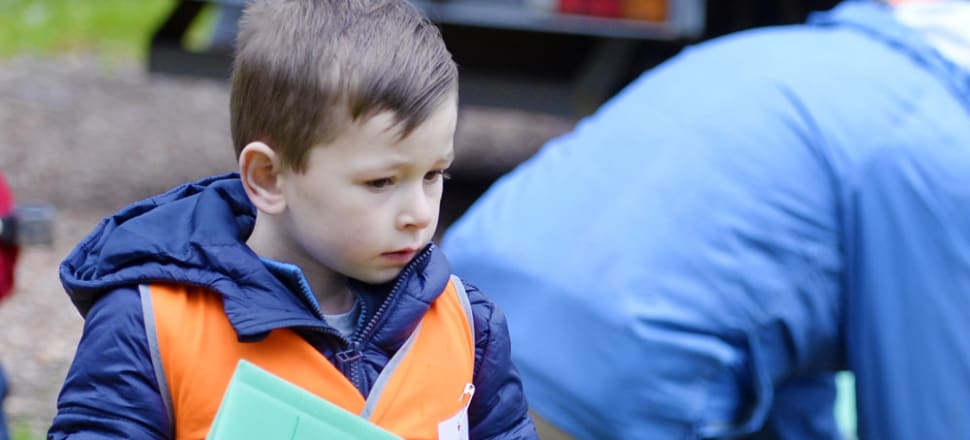 5370537724001
Children from Shepparton's Nancy Vibert Childcare Centre yesterday spent their morning exploring the city's Australian Botanic Gardens.
The cold weather didn't worry the children as they soon warmed up by playing games among the trees, learning about local flora and fauna and sharing morning tea.
The children also spent part of their morning taking part in the One Tree Per Child initiative.
The global program partners with local councils to give children the opportunity to plant a native tree which they can then watch grow.
Nancy Vibert Childcare Centre education leader Tina Gardiner said the program taught the children about giving back to the community and about how they could respect the environment.
"This is their first experience of volunteering, and it's great because it's in a space we regularly come for our Bush Kinder lessons," Ms Gardiner said.
"We have been learning about giving back to the community, making connections to the community, to try and get the children to feel like they are part of the community.
"We made an acknowledgement to country this morning and we broke it down to understand what the words mean. We talked about what respecting the land means and talked about the traditional owners of the land," she said.
The children wore gumboots and gardening gloves for the special event and were introduced to a range of new gardening tools.
Members from Shepparton RiverConnect and Friends of the Botanic Gardens helped the novice gardeners with the planting of their trees.
Outdoor learning is part of the curriculum at Nancy Vibert Childcare Centre, and the children regularly spend time at the gardens.
Ms Gardiner said the children would watch their plants grow and water them throughout the summer.
"They love the natural space here at the botanic gardens," she said.
"They are learning resilience when they are out here and also learning about heights and distance and mass concepts, too.
"We do different things every time we come out here.''
More stories about children learning about the environment.
Bush Kinder Jamboree a success