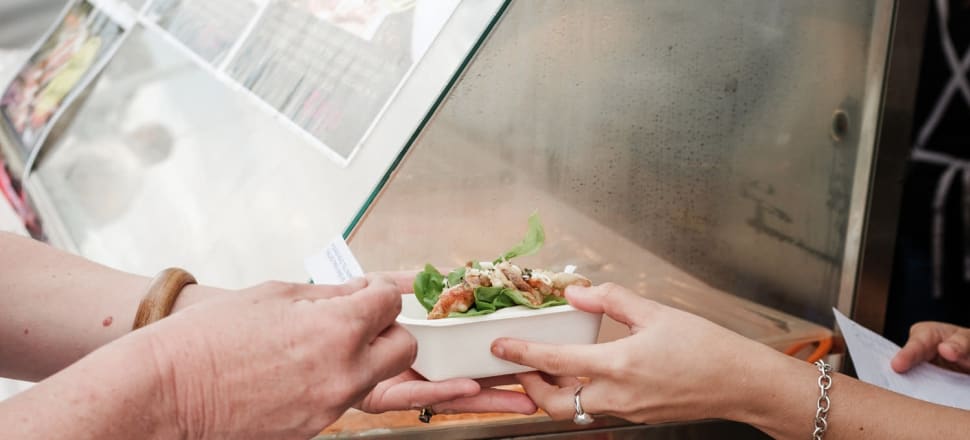 5370537724001
The fourth annual Fryers Street Food Festival promises flavours from around the world.
"The whole reason for an event like this is to showcase our town, bring the community together and enjoy what we have here all around us," event manager Jamie Lea said.
Asian food vendor Mummachow will be part of the event for the third time.
Mummachow specialises in a variety of Asian cuisines and is run by five local families of Malaysian and Filipino background.
According to business partner Cyrus Tayag it's this cultural heritage that inspired them to cook Asian food.
"It's our heritage, we've grown up with those kinds of flavours," Cyrus said.
"We want to share the food that we have experienced in other places."
The business is a part-time hobby, with those involved also possessing jobs like doctor and engineer.
Satisfied customers is what Cyrus enjoys the most about cooking.
"It's the feeling of satisfaction when you serve the food and people like it," he said.
Mr Tayag encouraged those who had never had their style of food before to try it for its surprise factor.
"It's different from food normally offered in the Goulburn Valley," he said.
At the festival they will be offering many of their regular products including braised beef, short ribs, soft shell crab and yakitori chicken with kimchi rice, but their signature chicken bao buns are expected to prove most popular.
A bao bun is a scone-shaped bun that is pre-cooked, then spun, known for its fluffy texture to which Cyrus attributed its popularity.
"It's original, the texture and flavour that come with it," he said.
For those looking to quench their thirst, Mummachow will be offering bubble tea, a variety of flavoured milk tea.
Also part of the festival this year for the first time will be Friars Cafe.
Owner operators Cameron and Rebecca Dennis have been running the cafe for four years and enjoy the opportunity to interact with the community.
"We love meeting new people, getting to know our regulars and helping people celebrate," they said.
As part of the festival, Friars will be offering American-style food such as pork ribs, wings and chili dogs all cooked over coals, something they have not offered before, according to head chef Cameron.
"It is the first time we will be cooking outdoors, the smell that comes from cooking over hot coals is amazing," he said.
Their signature habanero hot sauce will also be available in a few different varieties for those who like things spicy.
"Our hot sauce is proving to be a real winner with those who brave the heat," Cameron said.
According to Cameron, the environment of Friars sets it apart from other venues.
"We have a lot of indoor seating with our licensed bar, the venue is close to the family activity area and the food," he said.
Cameron said a number of factors ensured the business' continuing success.
"Blood, sweat and tears. Keeping it simple, honest well-priced food and country hospitality."
The Fryers Street Food Festival returns on Friday, November 15 and Saturday, November 16.