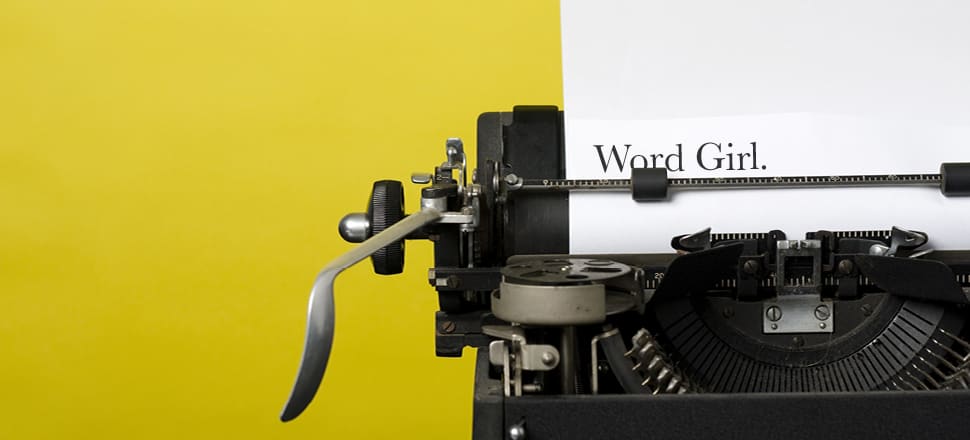 5370537724001
SANDY LLOYD IS LOST IN SPACE
A long time ago, in a galaxy far, far away I sat in a darkened cinema and heard the opening crescendo of the Star Wars soundtrack for the first time.
It was opening night of the original Star Wars film at the Bendigo cinemas in 1977. No Episode IV – A New Hope back then. That came later, as the saga grew — back then it was just Star Wars.
As John Williams' heart-pounding music swelled through the theatre and the yellow writing scrolled up the screen — telling me "It was a period of civil war. Rebel spaceships, striking from a hidden base have won their first victory against the evil Galactic Empire" — I was hooked.
That was 42 years ago. In the early hours of Thursday morning, my heart leapt again as that same opening music filled the Shepparton cinema for the ninth and final movie in one of the most successful film franchises of all time.
I have seen all nine movies on their opening day, which for the past six has meant midnight screenings in cinemas packed with die-hard fans.
Warning — if you think Star Wars is a load of rubbish, stop reading now. There are no funny stories about children or thoughtful comments about life in this column — I am closing 2019 with self-indulgent nostalgia.
Sorry.
But I think it's a nostalgia many of my generation share. You don't have to be obsessed with Star Wars to be affected by the cultural phenomenon we grew up with.
And many of us have also shared it with our children (and for some, grandchildren). The midnight screenings have become a family tradition in my house.
While Disney (which now owns the Star Wars universe) is unlikely to stop making Star Wars movies or TV shows, the release of Episode IX – The Rise of Skywalker this week is supposed to bring to a close the series as envisaged by creator George Lucas.
Is the new movie any good? My less forgiving and highly critical son will probably say 'no' — and judging by early reviews, many critics didn't like it — but I loved it.
Yes, there are plot holes you can fly the Millennium Falcon through, and some unnecessary new characters. But it does satisfyingly complete the story arc that started in 1977 and has crisscrossed through prequels and sequels to reach the final moments of the Skywalker saga in 2019.
Because while Star Wars is usually seen as a battle between good and evil, ultimately it is a family saga spanning generations of Skywalkers, with their friends and foes along for the ride. The catch is, this family saga is set in space, instead of the American Wild West or Renaissance Europe.
And I can be critical of Star Wars — the prequels (episodes I to III) were hugely disappointing.
But even when I was being horrified by the racist stereotype of the Jar Jar Binks character or Hayden Christensen's terrible acting (Anakin Skywalker aka Darth Vader), it was still Star Wars — so I couldn't hate it completely.
Nothing can compare to the original three movies. And number two, Episode V – The Empire Strikes Back, is absolutely the best.
I was in Year 10 when Episode V came out in 1980, and I was utterly obsessed. While age and geography stopped me from seeing Episode IV more than twice on its initial release (the aforementioned Bendigo cinema screening and another at the Echuca Drive-in), in 1980 I was 16 years old and living in Canberra and much more mobile.
I managed to see The Empire Strikes Back three times in its first week before Mum found out and grounded me. It was worth it.
Star Wars fuelled the fire of my lifelong love of science fiction, first sparked by Doctor Who (Jon Pertwee and Tom Baker were MY doctors) and by the time The Empire Strikes Back came around, it was fully ablaze.
It hadn't been an easy path to the TARDIS — Mum wasn't a fan, so in the early 1970s I used to watch Doctor Who every afternoon in my grandfather's flat that was attached to the Timmering farm house. I was his only granddaughter and I could get away with just about anything.
In and around Star Wars and Doctor Who, I started reading the sci-fi masters (Arthur C. Clarke, Isaac Asimov and Philip K. Dick) and watched everything from Battlestar Galactica (original and rebooted) and Blake's 7 to Dune and Babylon 5 — and every possible incarnation of Star Trek.
But whatever new — or old-made-new-again — science fiction movie, book or TV series may jump to light speed on my screen, Star Wars — especially the original three movies — are the ones that occupy the largest galaxy in my heart.
So may the Force be with you. Always.
I AM WATCHING...
Knives Out. A fun and clever murder mystery movie, with a galaxy of stars (Jamie Lee Curtis, Don Johnson, Christopher Plummer, Toni Collette, Daniel Craig and Chris Evans).
It starts as a classic Agatha Christie-style whodunit, when a famous crime novelist dies after his 85th birthday party and a famous detective arrives to investigate.
The clever twist is we quickly learn the truth about his death – but we have to unravel the web of lies and red herrings thrown up by his dysfunctional family to uncover the REAL truth.
Great fun and a nice change from the usual Hollywood action blockbusters.
I AM PACKING...
Up an on-campus residential room at Monash University for the last time. I've been moving in and moving out kids from halls of residence at Monash for the past five years, and it was with a tinge of sadness I did it for the final time this week.
My son still has two years of his degree to go, but has now moved into a share house with three mates.
I won't miss the heat (February for moving in/December for moving out), the stairs, the cleaning and the clutter that lives in my living room over the summer holidays.
But it's been great for the kids, and we will all miss it.
I AM AMAZED...
How many Shepparton people stop at the Wallan service centre on their way to and from Melbourne on the Hume Fwy.
It feels like every time I stop there (and it's far too often, with kids living in the city and the constant backwards and forwards that means) I bump into someone I know or see a car sporting a Shepparton business sign or dealership number plate.
I even once saw my neighbours there at 6.30am – we were on our way to the airport and they were heading to an appointment.
Wallan brings a whole new meaning to the "it's a small world" saying.
I AM WISHING...
Everyone a wonderful Christmas and fabulous new year with their loved ones, full of joy and far too much food and champagne.
It's a Lloyd Christmas this year so I'm looking forward to my Sydney brother and his family joining the rest of us on our parents' farm.
That basically means Christmas every day, as we feed 14 of us for 10 days (half of them vegetarians). It might not be as big a crowd as others have for Christmas (one friend is having 28), but it is EVERY DAY for more than a week.
It requires a certain degree of military-style planning for the catering, but is enormous fun.
More from Word Girl Sandy Lloyd
When you stop believing in Santa Claus you get underwear for Christmas
When the future is the present, will fact be stranger than fiction?
When smooth sailing hits rough seas you can't jump overboard and swim away